study
The Future of Corporate Learning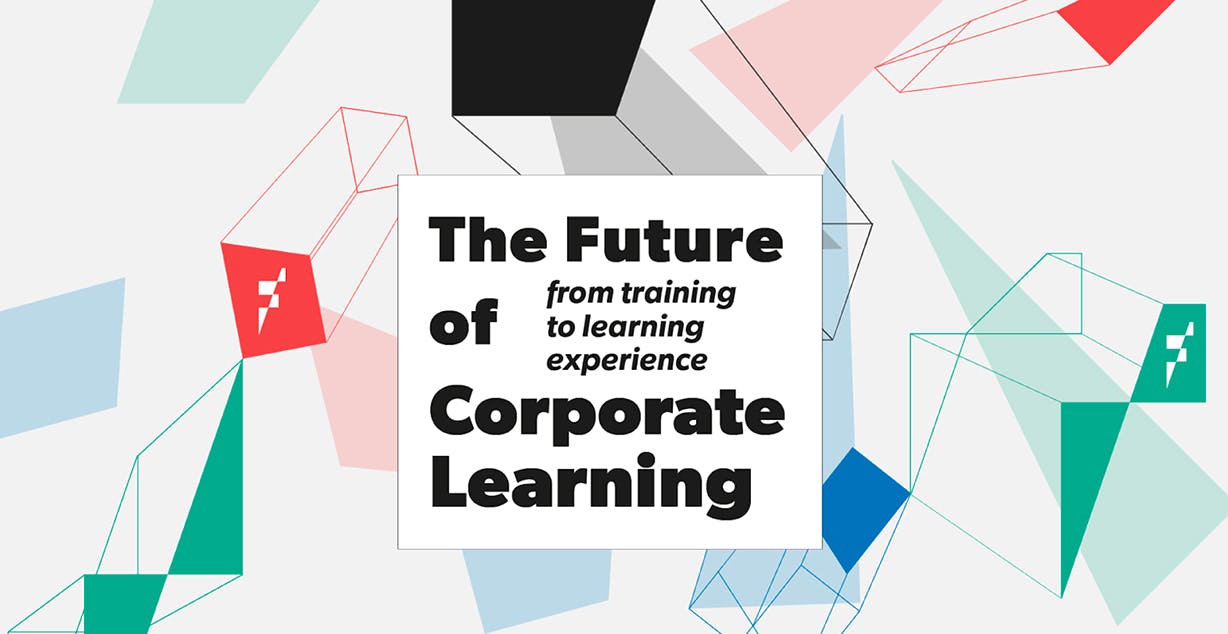 One thing is certain: companies must accelerate their transition to a learning organisation model. Why? Due to an external pressure on companies to be increasingly innovative. But also, and perhaps most importantly, because of an internal factor requiring a faster rate of training.
Welcome to the learning experience! While training has always adapted to the standards of the day, from traditional crafts to the Industrial Revolution to the digital age, today it is faced with a new paradigm: becoming a fluid, personalised, collaborative learning experience available anywhere and at any time, based on artificial intelligence and the latest advancements in cognitive science.
To adapt to today's standards, the role of the training manager is evolving into the role of facilitator, experience designer, analyst, and marketer. In particular, the training manager must establish mechanisms for engagement in order to create a culture of learning.
So, what is a learning organization? What are the challenges in taking up this transformation? What are its benefits and how can one measure its impact on business?
Carried out over three months in Paris and San Francisco, this study brings together the testimonies of the most innovative corporate learning ecosystem and those who are transforming it: startups, investors, large companies, researchers and others.
It provides detailed instructions on the challenges and benefits inherent to corporate learning as well as methods to achieve them.
Study plan
Learning. A priority for a 21st-century organization.
Invisible Learning. Build Corporate Training as an Experience.
Attractive Learning. Design the Learning Experience.
Exponential Learning. Fuel strategy with training & training with strategy.
The levers of transformation of training are multiple: above all, leaders must be convinced of the urgency to continuously train for the skills of tomorrow. You need tools that allow you to go fast, learn and memorize quickly. While training has been rather traditionalist up to now, it must integrate the use of technologies to enable more concrete training for employees