The Augmented Infrastructure
October 11, 2018, 4 min to read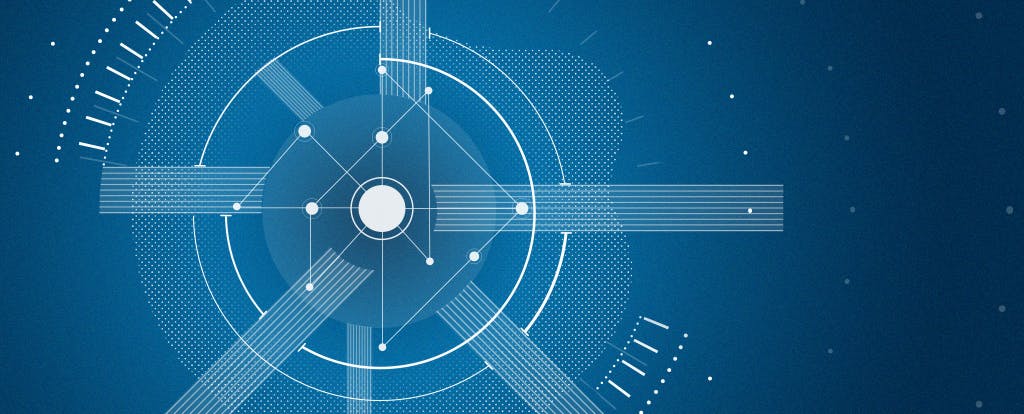 In this study, in partnership with Ardian Infrastructure, we aim to answer a key issue faced by many in the infrastructure world today: in a world that is moving ever forward and finds itself increasingly transformed by the digital, what shapes infrastructure and renders it capable of adapting to and meeting the needs of tomorrow's economy? How can we boost innovation in infrastructure? And how are we able to add value to infrastructure in tomorrow's world?
In the summer of 2014, Netflix accused Verizon of reducing its allocated bandwidth. The video-on-demand service alone consumes 37% of the Internet service provider's network during peak hours. Overnight, access to Netflix was restricted for its users. Yet another sudden battle in the fight for net neutrality between two sides of the Atlantic. American citizens took to the streets to protest against one or other of the antagonists. The war was in full swing.
While the courts ruled in Verizon's favour at the beginning of 2014, forcing Netflix to contribute to financing the network, they finally acted in Netflix's favour in 2015. Today, the two companies co-exist smoothly, sometimes even collaborating, all the while attempting to broaden their horizons. Thus Verizon has attempted to launch its own video streaming platform, Go90, creating an internet supply offer that includes the Netflix subscription for free.
This episode highlights once again that in this digital age, connectivity is disrupting the infrastructure value chain. As an example, imagine the consequences of financing the infrastructure of a national toll-less road, only half of which is used by one single road transport authority.
Another important point: these key players are not content to maintain their original remits, but are seeking to move up or down the value creation chain. Digital giants have understood this, with Google being a key example: by investing in 13 underwater cable systems, Google has gone from being merely an efficient search engine to a powerful digital information infrastructure in the space of a few short years.
Parag Khanna has theorized this new discipline as "connectography", for which "destiny is no longer geography, but connectivity". If political and geographical assets were previously used to determine the speed of a country's development, it is now its level of connection that gives it its competitive advantage.
THE AUGMENTED INFRASTRUCTURE from FABERNOVEL
The five patterns of an "augmented infrastructure":
1/ INTELLIGENCE
Infrastructure must be able to continuously update its functional knowledge in order to maximize its operational efficiency and customer satisfaction, in normal as well as critical situations.
2/ OPENNESS
Infrastructure, such as "API-set" or "open-source" software, must be designed as an ecosystem open to other actors, by creating and controlling entry and exit points that allow any user to develop or access services.
3/ PROLIFICNESS
Infrastructure is being transformed into a service platform developing, controlling and offering a multitude of diverse uses with the potential to be monetized.
4/ RESILIENCE
Infrastructure absorbs and prevents shocks and adapts to changes in use, thus ensuring its long-term durability.
5/ IMPACT
Infrastructure embraces a broader mission, maximizing its positive externalities, and minimizing negative ones.
These five patterns form a new scoring model that has been designed to serve all infrastructure stakeholders - operator, service provider, government or private investor. Used as a strategic compass, it makes it possible to operate and invest in the infrastructures of tomorrow.
New economy, new investment patterns:
Disruption of the value chain leads to the disruption of infrastructure investment and operation patterns. Augmented infrastructure requires higher investments that must generate returns and whose positive externalities must be valued. It is therefore a question of redefining the notion of value creation and service to promote innovation and necessary investments.
The investment approach must therefore be based on three essential pillars: a long-term vision, valuing innovation and stakeholder engagement.
Long-term vision helps to convince stakeholders of the relevance of strategic choices in the short and medium term. It is what pushed a global player like Google to invest 30 billion euros in two years in submarine cables and data centers to consolidate its position as a digital information infrastructure through its own solutions.
Given the high level of investment needs and low visibility on long-term infrastructure returns, it is becoming crucial to undertake transformation and enhance the value of the resulting innovation. This involves firstly managing your infrastructure with a customer-centric approach and KPIs, then identifying  the levers that will monetize the services developed and optimize value creation for each of the five attributes of the augmented infrastructure.
This value creation will be all the stronger as augmented infrastructure will ensure a sustainable and symbiotic integration with its environment and engage all stakeholders.
This subject of impact is a major issue since it involves collective responsibility. If we look at the planet as a whole as a "meta-infrastructure", it seems obvious that environmental and societal considerations are at the heart of transformation issues today.