Getting organized: the cornerstone of high-performing strategies
October 11, 2018, 4 min to read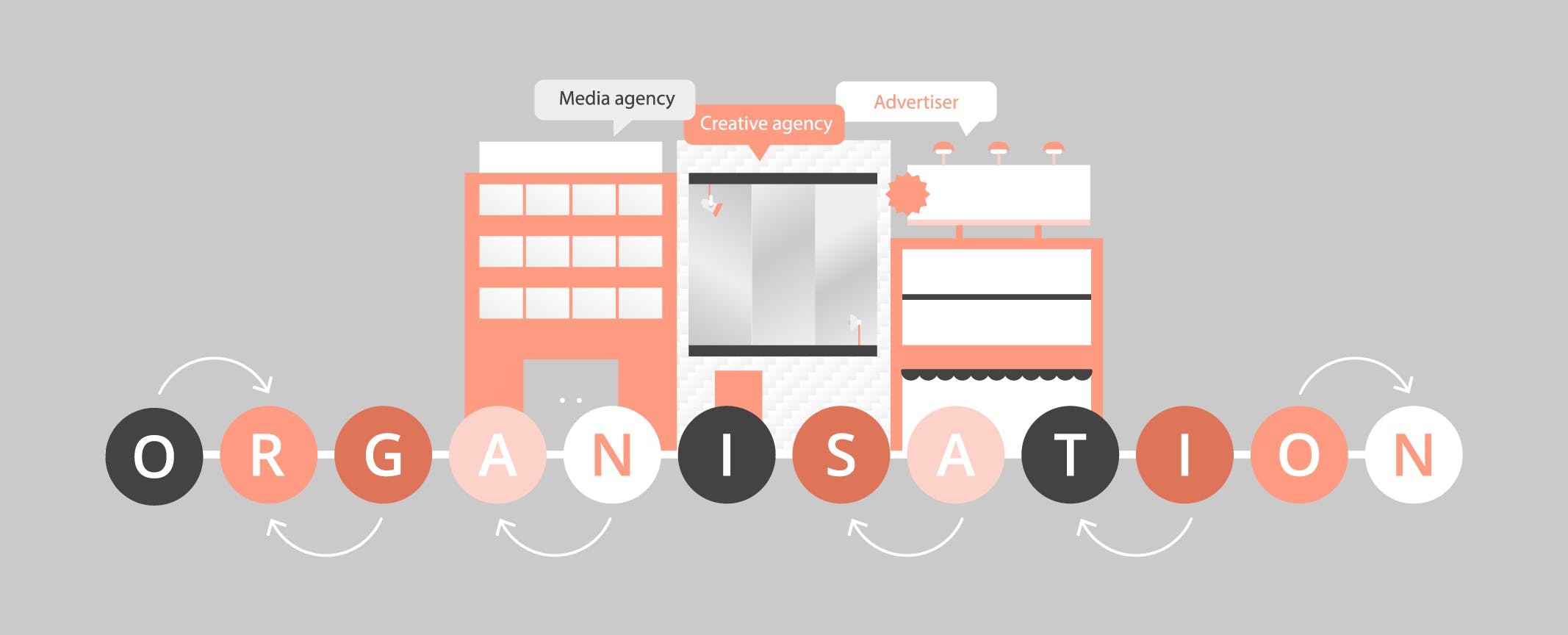 Over the past few decades, the world of advertising has undergone in-depth changes that require brands to reconcile two contradictory goals to succeed: delivering results and remaining sensitive to consumer mind-sets, while working with finite resources in increasingly complex media formats. If you want to succeed, you'll need to focus on three key pillars to move away from the restricted environment within which each agency works away at optimizing its own performances to reach an overall max: Let's take a closer look at the first of these three pillars: getting organized.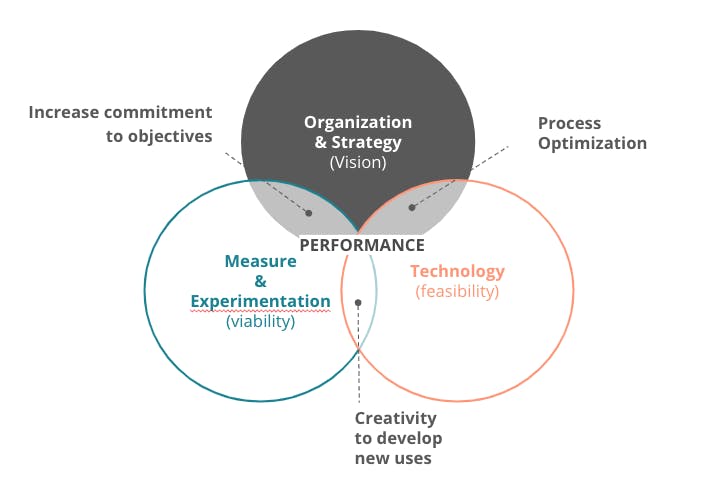 "A good system shortens the road to the goal." Orison Swett Marden
Media and creative agency briefs are generally kept well apart both in terms of timing and specific objectives. Very little sharing, pooling and joint brainstorming goes on between the two agencies before, during and after campaigns. So how do we remedy this, and why?
Using growth hacking models as inspiration
New emerging organizational models with a client-centered focus
If we take a look at the world around us, we notice that new models are emerging, such as growth marketing. The term may seem a little trite and is sometimes mis-used, but growth marketing has proved a hit with start-ups because it allows companies to resolve growth issues by bringing together all the relevant expertise (marketing, product management, analysis, communication, etc.) needed to test new strategies and gain a quick understanding of what's required to unblock growth. And that's pretty much how Sean Ellis described his invention: growth hacking.
By breaking down the traditional business silos and assembling cross-functional, collaborative teams that bring together staff with expertise in analytics, engineering, product management, and marketing, growth hacking allows companies to efficiently marry powerful data analysis and technical know-how with marketing savvy, to quickly devise more promising ways to fuel growth"
Sean Ellis
This type of organizational model focuses on client life-cycle, intertwines different areas of expertise, and has been successfully used by trailblazing companies such as Facebook and Uber to support faster, more agile growth:

(Source: Building a World Class Growth Team).
How does this apply to the media/creative/advertiser trinity?
This new way of thinking needs to be applied to marketing issues and more specifically the way in which media, creatives and advertisers are coordinated in order to define and optimize a marketing-driven growth strategy. In an ideal world, here's how a campaign would be rolled out, from brief to performance analysis:

Setting up a multi-disciplinary team
Simultaneously defining and designing media and creative strategies using a Marketing Blueprint
The key lesson to take away from the organizational structure described above is that all three parties need to be systematically involved with levels of responsibility that vary depending on the task at hand. This process should be based on a Marketing Blueprint that incorporates all the key elements needed to come up with a media/creative plan. The Marketing Blueprint should include five core components:
Objective(s) — what's the audience-based objective?
Messages — what's the message for each of your audiences?
Networks — what networks will you use as part of your plan (e.g. Facebook, AdWords)?
Formats — which formats do you plan on using (e.g. True View, Bumper Ads, GIF)?
KPIs — what KPIs do you need to measure (e.g. reach, active visits, sales)?
The Marketing Blueprint needs to be co-developed by both the creative agency and media agency to ensure the plan seamlessly integrates both areas of expertise from the very start. This is the approach we used for EuropAssistance, working in collaboration with creative agency Le Side Car, in rolling out a campaign to promote three of their offers among three strategic target audiences, using 15 different video formats, 50 different banners, press media, street marketing, digital OOH and influencers - and all in just a month. This massive campaign generated over two million views, with viewing rates of 44%, meaning 80% more than initial benchmarks and Ad Recall up by 10%. At the end of the campaign, EuropAssistance saw its traffic grow by 50% and its sales were up 45% compared to the year before.
The bottom line
We're navigating an environment that is becoming increasingly complex. Contact points are exploding and post-industrialization organizational models in which each resource comes one after another no longer work. It may seem ideal in theory and when applied to a production line, but the reality is it doesn't work, and it makes it difficult to delegate and roll out effective strategies. Today's challenge lies in dissolving the boundaries between different stakeholders to form a single, multi-disciplinary team working towards a shared goal: client satisfaction. While getting organized is the first step to achieving this goal, other key areas need to be taken into consideration, from measuring performance and experimenting to technological aspects.