Case study
Sanofi's executive development program takes off during the Covid lockdown
With over 100'000 employees worldwide and 142 nationalities, healthcare leader Sanofi is transforming itself and striving to strengthen the company's innovation capabilities,  leadership skills and to evolve its culture. In order to support Sanofi's transformation, the company designed and launched the program IGNITE: The Future is Now! in 2018. This executive develoment program challenges leaders to disrupt the status quo, to foster innovative solution-finding, to act even more in service of patients and customers using design-thinking methodologies and to launch collective experiments on new ways of working. In 2020, the program was fully re-imagined because leaders in a fast-changing world (and development programs that support those leaders) can never stop evolving.
My experience of the program has really helped me to embody a lot of what our CEO Paul Hudson is asking Sanofi leaders to do, i.e. "Stretch to go beyond the level we have operated up to now", "Act even more in the interests of our patients and customers" and "Act without being told what to do" i.e. thought provocations from incredible speakers, inspiration from disruptive practices, strengthening our leadership courage to steer our organization onto the path "Play to Win"!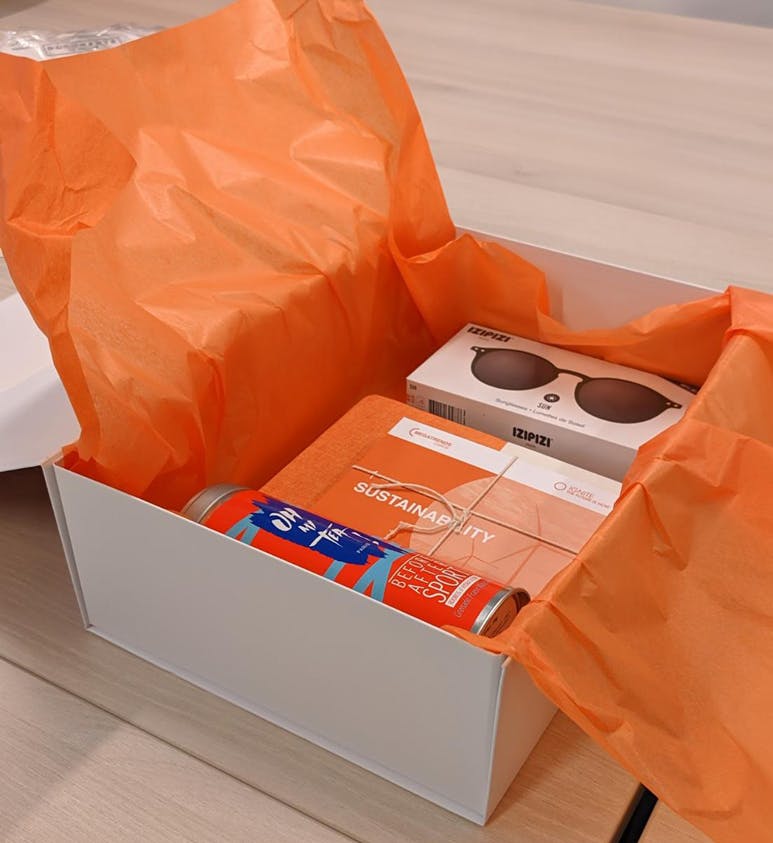 A one-of-a-kind executive program
The program name IGNITE: The Future is Now! was carefully chosen via a crowd sourcing methodology. Selected participants formed a focus group and crowd-sourced the program name based on the program objectives. The name conveys the intent for Sanofi to move beyond just trying to anticipate the future to actively shaping it by sparking and catalyzing game-changing ideas and behaviors that enable Sanofi's Play to Win Strategy and Play to Win Behaviors.
  
During the first 2 years (2018_2019) the IGNITE: The Future is Now! program took about 80 Sanofi leaders through an exciting face-to-face learning expedition to learn and exchange with other leaders from disruptively innovative start-ups and established businesses in Shanghai and San Francisco. Participants discovered the power of  innovative healthcare and  high/hard-tech ecosystems and learned about new business models that use the Internet of Things. Participants learned best (and worst) from high-profile and inspirational speakers from all around the world who demonstrated how to fail fast, learn even faster, pivot and scale up the learnings to create the improved iteration of the product/service. Participants launched experiments aligned to the business challenges they faced and created novel solutions for patients and customers. The IGNITE program proved in 2018/2019 to be innovative, impactful and relevant as it was changing mindset, behaviors and eliciting better outcomes for the business.
Then in 2020, the Covid crisis emerged with a multitude of new challenges. Sanofi did not want to stop the IGNITE program just because of the travel restrictions imposed by Covid but decided to take on the challenge and the risk to launch its own daring experiment in the space of executive development by role-modeling what it was teaching leaders in the program to do. Sanofi then partnered with Fabelnovel to help the IGNITE program leader completely transform the program into a 100% virtual offering. And so the already impactful and exciting program was re-imagined in an extraordinary way helping it go to from good to great !
The Key Challenges
The IGNITE: The Future is Now! Program 2020 - what an exciting journey!
Designing a fully virtual executive development program without compromising its ambition, creativity and engagement was an exciting challenge for Marilyn Kronenberg (Head  of Executive Education, Talent Accelerators and Organizational Development at Sanofi), her team, and Fabernovel. The program was redesigned and now forty of Sanofi's top leaders are currently learning and benefitting from a 100% virtual program to acquire new skills, knowledge and ways of working aligned with the Sanofi Play to Win Strategy and Behaviors. Instead of a two-week face-to-face program held in different geographies as originally planned, these top execs now follow a 6-months journey composed of different interactive and engaging virtual sequences.
IGNITE participants learn from amazing start-up leaders, disruptive innovators and Paralympic athletes, all of whom act as inspirational role models and thought leaders to challenge Sanofi leaders to Stretch beyond the level they have operated up to now (one of the Play to Win Behaviors) and to deliver on the Sanofi Play to Win Strategy.
IGNITE teaches participants to virtually collaborate and build relevant organizational experiments to foster innovation and new ways of working. In small sub-groups of 5-7 people, participants develop innovative "experiments" that are deployable in weeks. These experiments are a great way to actively apply their learnings in practice and to learn fast and scale up in an agile way. IGNITE facilitators host various virtual workshops on the different steps of design thinking : from interviewing patients, colleagues or customers, to defining potential experiments and then prototyping them. IGNITE helps participants to build and test tangible solutions – and the program pedagogical methodology for learning application and experimentation over time works even better in a remote and virtual environment stretched over time than in 2 compressed faced to face modules!
To make these virtual webinars and workshops a success, we leveraged many innovative tools, games, quizzes and interactive functionalities on Zoom to ensure there was a meaningful virtual interaction every 10 minutes during a 90-minute webinar to ensure engagement and participation and to eliminate any temptation for multi-tasking.
The use of the virtual tools made IGNITE very interactive and also gave our participants an opportunity to improve the quality of their virtual interactions with their teams at Sanofi. In a fully virtual context, training on virtual and remote ways of managing, engaging and collaborating with teams holds a clear value for our participants.
Last but not least, this 100% virtually delivered IGNITE program has a very human touch. We sent  personalized Welcome Packages to participants' homes during Covid to show we care AND we host informal Virtual Coffee Hangouts, so that we just have human time, with an 'agenda' to connect, exchange and engage with participants.
Outcome : Key Performance Metrics and Impact
From June to July 2020, IGNITE participants completed a foundation building phase of the program which we named INSPIRE Webinar Series, i.e. 9 webinars spread over 6 weeks and involving amazing leaders: a futurist and innovation expert (Peter Hinssen), two start-up founders from the USA and China (GitLab, DXY and Owkin), two design thinking experts (David Bchiri and Rachel Daydou), the Executive VP and CEO of Sanofi Genzyme Specialty Care (Bill Sibold);  and of course the IGNITE Program Lead (Marilyn Kronenberg).
The first example of positive impact has been actively engaging participants in a new and very different virtual environment. Sanofi executive leaders were not used to virtually delivered development programs. This was a NEW experience and Marilyn and the Fabernovel team faced considerable skepticism from the organization. Would such an experiment even work?!  The IGNITE project team vowed to elicit active participation and high engagement in the virtual sessions by innovatively leveraging the virtual ZOOM technology: e.g. direct on-screen texting using annotation, use of polls, quizzes, breakout rooms, and various icons/emojis. Our entire IGNITE project team consist of highly skilled virtual facilitators who can leverage these ZOOM functionalities to create a high level of virtual engagement and numerous meaningful interactions with participants.  Furthermore, we inspired IGNITE participants to use the Zoom technology to increase active participation and engagement of their own meetings outside the IGNITE program. THAT is learning transfer!
Additional impact has been on culture change: we wanted to create even more excitement than we would have created in face-to-face program, so we opened up the IGNITE program by asking each participant to invite select team members to the INSPIRE Webinars within the IGNITE program. Our intent was to democratize the learning and to create a different energy with participants and their extended teams.  Knowledge gained from the IGNITE program was not to be "power" with arms crossed around the 40 participants, but knowledge and learning was to be "POWER" with 40 pairs of arms extending an invitation to learn with IGNITE participants in an open and inclusive environment!  We wanted to share this virtual experience with a community of people who collaborate together on a regular basis. This approach created a catalyst kick-start to the IGNITE program. The webinars have been very popular (up to 123 people only 40 of whom were participants).  And we have received fantastic feedback!
Capturing and creating this buzz and engagement was also due to the way we innovatively leveraged the virtual ZOOM technology: direct on-screen texting using annotation, use of polls, quizzes, breakout rooms, and various icons/emojis. Our entire project team members are also highly skilled virtual facilitators and we could leverage these functionalities to create highly active virtual engagement and meaningful interactions with participants.  Furthermore, we inspired participants to start using the Zoom technology themselves to increase participation and engagement of their own meetings.
Last but not least, there is real business impact with the IGNITE program. Eight experiments are being conducted in the next stages of the IGNITE program in order to ensure that there is learning transfer to key issues related to the business and organizational culture. Near the end of the program, participants will vote on their colleagues' experiments so that the top 3 cohort favorite experiments will be featured in a dialogue with Paul Hudson (CEO, Sanofi) and several other Executive Committee members with the intent to scale-up the best experiments in the company to spread deeply into the organization and have a direct impact on business.
Program Evaluations for the program has been strong (4.2/5.0 in 2018  to 4.4 in 2019) and from the verbal feedback we have been collecting so far in Cohort 3 , this version of IGNITE that has been redesigned for 100% virtual delivery is exceeding participants' and managers' expectations.
Core achievements of this training program 
3 Key Learnings from shifting this program to a fully virtual experience. 
→ Don't believe the cliché that executive development cannot be impactful in a virtual environment.  The deep sense of belonging, emotions and trust CAN happen virtually!
Deploying virtual experiences can drive high impact. Welcome Packages, Virtual Hang-Outs, Blogs and engagement strategies in our IGNITE virtual community platform have created team identity and solidarity and community activism. We have proven examples of how we created a strong leadership community that is rallying together to be a force for good!
Crisis is the Mother of Invention! The Sanofi/Fabernovel Project team took Covid to be an opportunity to be twice as innovative.  Key Questions we asked ourselves include: What interactions will we bring out in each session? For what purpose and with what tool – because a fool with a tool is stil a fool! ? How will it make a difference? Your Learning Program sessions should be the absolute best event of today's participants' agendas.
→ An agile and innovative project team that role-models what we are teaching leaders makes the magic! We did not re-design the IGNITE Program, we re-imagined it in a constantly changing context
A virutal learning journey does not simply mean converting physical sessions into virtual webinars - We started over with the same objectives, but curated a totally different experience.
Classical program management won't work in this new VUCA environment - We defined an agile structure, with stand-up meetings, reporting rituals and daily updates on the Covid context and creatively dealt with the new constraints from the top managers (our participants) and from our sponsors (leadership team).
→ Cohort 3: 100% virtual delivery IS unexpectedly MORE impactful than face to face
Physical learning journeys are not scalable - A virtual journey provides a way to make the  learning go viral faster. Allow participants to invite some of their team to selected webinars spreads knowledge and information faster.  Learning is democratized and participants take more ownership to follow up with their team to conduct learning transfer and launch those design thinking experiments
Spreading the IGNITE learning journey out over a 6-months timeframe enables participants to enhance the learning transfer through implementation of their "actional learning" assignments.  The experiments addressing the business challenges need time to implement and time to gather the insights using the newly applied design thinking methodology. The frequency and length of each virtual training session is short (60 to 90 minutes) and regular so that learning and learning transfer becomes a habit and engagement remains high.   
Organize, plan, adjust, repeat. 2 examples of tips:  1pm CET is the "Golden Hour" as it fits nearly all the time zones for international participants. Blocking the schedules months in advance is vital, even if you combine mandatory and optional sessions.
25
Speakers across 3 continents 
40
Participants across 9 countries 
+100
Team members in addition to  IGNITE participants have been a part of the IGNITE Cohort 3 Journey so far in 2020 – and the Journey is not over
This Leadership Program enables Sanofi's Top Executives to:
Develop their leadership and ability to set a vision, inspire people and create the conditions for innovation

Build experiments and give the best of themselves in their team and for the organization

Engage in a very active and supportive community to share their learnings with peers and maximize their impact